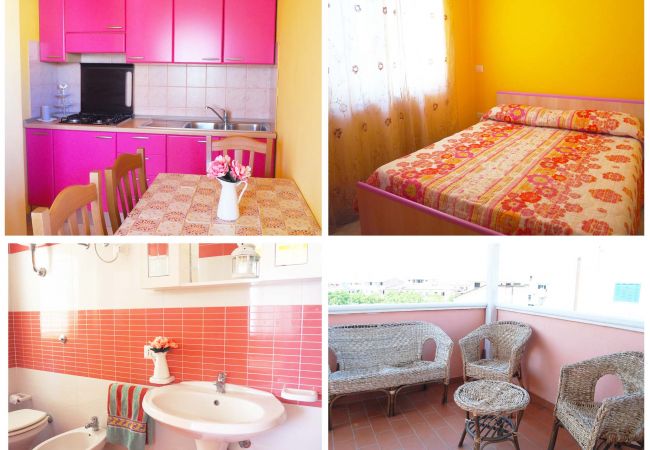 Virtual tour
The apartment in Isola di Capo Rizzuto has 1 bedrooms and has capacity for 4 people.
The apartment is homely, is modern, and is 40 m².
The property is located 100 m from Capo Rizzuto Centro city, 120 m from Caletta rock beach, 120 m from Supermercato Crai supermarket, 150 m from La Bottega di Nocastro supermarket, 150 m from Spiaggia Grande Capo Rizzuto sand beach, 7 km from Isola di Capo Rizzuto city, 12 km from Aeroporto Crotone-Sant'Anna airport, 13 km from Le Castella city, 27 km from Crotone city, 27 km from Stazione Ferroviaria Crotone train station, 91 km from Aeroporto Lamezia Terme airport. The house is situated in a residential neighborhood in the center of the city.
The accommodation is equipped with the following items: 20 m² terrace, air-conditioned, 1 fan, 1 TV, tv satellite.
In the gas open plan kitchen, refrigerator, freezer, washing machine, dishes/cutlery, kitchen utensils and coffee machine are provided.
Check in:
15/08/2022
Check out:
22/08/2022
Contact