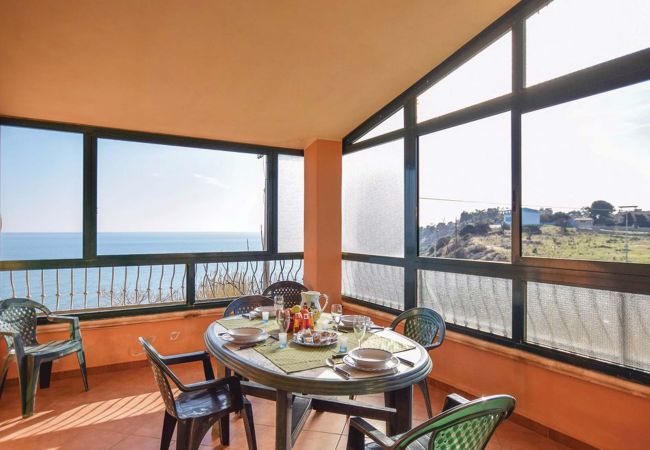 Virtual tour
The chalet in Isola di Capo Rizzuto has 2 bedrooms and has capacity for 4 people.
The chalet is nice, is very light, and is 65 m². The property is located right next to the beach. It has views of waterfront.
The property is located 60 m from Spiaggia di Curmo sand beach, 900 m from Spiaggia Le Cannella sand beach, 2 km from Spiaggia I Cavallucci sand beach, 2 km from Market supermarket, 2 km from Le Cannella city, 6 km from Supermercato supermarket, 6 km from Isola di Capo Rizzuto city, 11 km from Aeroporto Crotone - Sant' Anna airport, 17 km from Le Castella city, 25 km from Stazione Ferroviaria Crotone train station, 25 km from Crotone city, 91 km from Aeroporto Lamezia Terme airport. The house is situated in a remote neighborhood next to the sea.
The accommodation is equipped with the following items: 20 m² terrace, air-conditioned, 1 TV, tv satellite.
In the gas independent kitchen, refrigerator, oven, freezer, washing machine, dishes/cutlery, kitchen utensils and coffee machine are provided.
Check in:
15/08/2022
Check out:
22/08/2022
Contact